Daniel Wenzlik visits the SNM lab and gives a seminar
24/10/11 07:11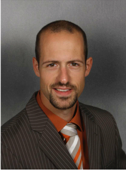 Mr. Daniel Wenzlik, Ph.D. student of the
group of Prof. Rudolf Zentel
at the University of Mainz, Germany, will be at the GSCST and work with electrospinning of liquid crystalline cellulose fibers during October-November. He will give a seminar entitled "Liquid Crystalline Cellulose Derivatives" on Thursday 10th of November, at 3:45pm in room D122.
You can download the abstract for the talk here
. The talk will be preceded by a brief introduction to liquid crystalline polymers by Jan Lagerwall, starting 3:30pm.