Welcome Xu and Xiang!
20/09/20 14:20
ESMP welcomes
Xu and Xiang, both are doing their master thesis with us.

Xu will be working on the spontaneous adsorption and self-organization of colloid particles at fluid interfaces induced by surfactants and Xiang will focus on the
preparation of liquid crystal shells by controlled phase separation in droplets.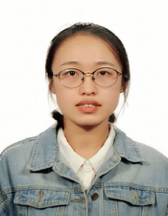 .
\AS