23/12/15 13:44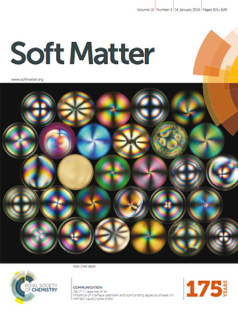 Just in time for Christmas,
JungHyun's
beautiful collection of liquid crystal shells got to decorate the
cover of issue 2 of volume 12 of
Soft Matter
. Her article "
Influence of interface stabilisers and surrounding aqueous phases on nematic liquid crystal shells
", written together with
Kevin
and
Jan
, appears on page 367 of this issue. Congratulations on your second journal cover, JungHyun!