TEDxSNUSuwon 16.11.2013
28/10/13 02:39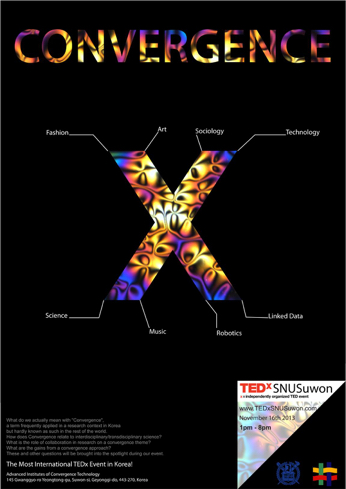 On Saturday 16th of November 2013 the GSCST and AICT will be hosting the first Korean TEDx event targeted towards an international audience: TEDxSNUSuwon. All talks will be delivered in English and the web site will be translated to multiple languages (at the time of writing this, English, German, Swedish and Finnish are active, the other languages will be added soon). The theme of the event is "Convergence" and we will have an awesome line-up of scientists, artists and performers active in Korea.
Check out the web site
for more information, and become a fan of the
TEDxSNUSuwon Facebook page
!