01/03/22 19:46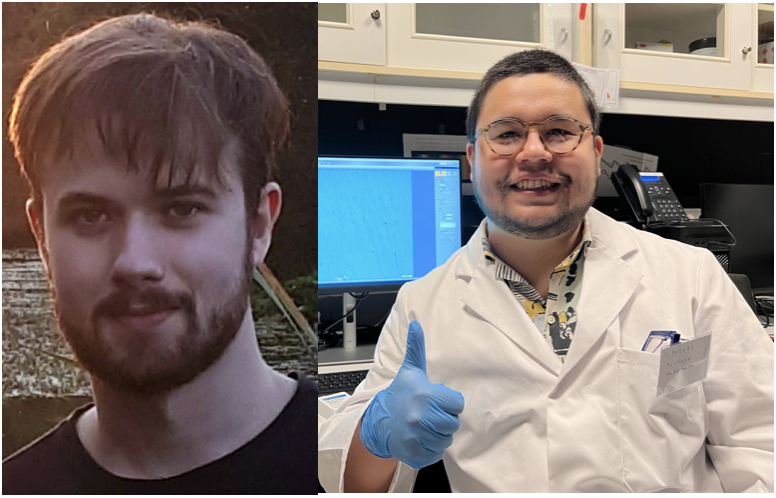 Welcome to Axel (left) and Yosuk (right)
Axel and Yosuke join our group for their bachelor project.
Axel will investigate the isotropic-nematic phase transition of liquid crystal oligomers and the impact of the concentration of chiral dopant on the ground-state color of cholesteric liquid crystal elastomers (CLCEs).
Yosuke will study the small-scale limit of cholesteric spherical reflectors (CSRs).