14/06/21 12:11
Many congratulations to the team for the recently published article
"
Linking physical objects to their digital twins via fiducial markers designed for invisibility to humans"
in
Multifunctional Materials.



\AS
05/08/19 10:11
Congratulations to Catherine for beautiful cover page on Soft Matter representing the outline of the phase diagram with the nematic droplets nucleating over it from the spinodal decomposition.
https://pubs.rsc.org/en/content/articlelanding/2019/sm/c9sm90162k/unauth#!divAbstract
Here
you can access the article.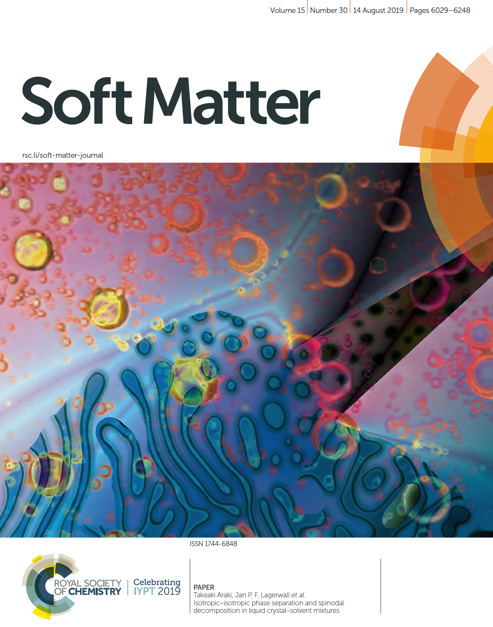 \AS