03/09/19 16:04
Congratulations to Anjali, Jampani, and Jan on their new article published in Langmuir: "
Realignment of liquid crystal shells driven by temperature-dependent surfactant solubility"
This is the study of nematic LC shells stabilized by temperature responsive surfactant. Study shows how one can change the alignment of LC just by varying the temperature. Click
here
for the full article.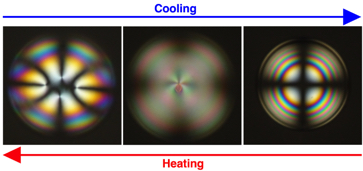 \AS
13/04/19 10:46
Congratulations to Rao and Jan on the new publication in science advances: "Liquid crystal elastomer shell actuators with negative order parameter" Paper r
eveals the first ever liquid crystals with a negative order parameter ground state. Here's the article (open access, no subscription required)
Click
here
for the link.



\AS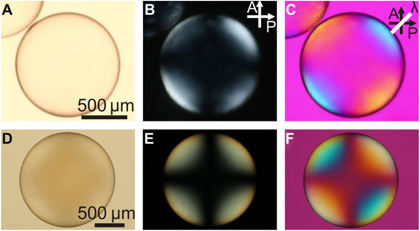 18/08/12 11:35
Prof. Jan Lagerwall is invited to give a tutorial on polarizing microscopy at the
International Liquid Crystal Conference
in Mainz, Germany. The tutorial is recorded and you will be able to
see it at your computer afterwards on this page
. You can read the
conference report in
Materials Views
(Wiley-VCH) here
.